The Center for Innovation's newest Access Incubator partner is Augment Health, a Nashville-based startup and graduate of the ZeroTo510 health care accelerator.
Augment Health is seeking feedback about its smart bladder monitor from both the clinical and business side of the organization.
The partnership allows the Center for Innovation to continue to help build the Memphis innovation ecosystem by supporting entrepreneurs as they develop their products and go-to-market strategy.
Regional One Health's Center for Innovation plays an essential role for medical start-ups that are seeking feedback and information about multiple steps of their journey, from developing a concept to building a prototype to getting their product on the market.
Since its creation, the center's Access Incubator has helped numerous entrepreneurs evaluate their products in a real-world environment by working with Regional One Health providers and patients. Now, their latest partnership with Augment Health will focus on providing data to inform product development and support business and distribution model optimizations.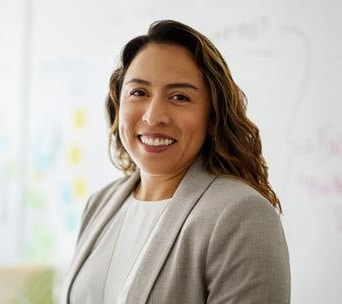 "This scope of incubation is a little different, because Augment Health is in the middle of finalizing their prototype. Therefore, a lot of the feedback they are seeking will be from both the clinical and business side of the organization," said Alejandra Alvarez, Center for Innovation director.
"We believe incubation is applicable at any point, and this newest partnership lets the Center for Innovation cover another aspect of the development cycle. We're excited for the opportunity, because we want to be able to support all stages of development. We don't know of anyone else out there that is doing that, and it is an important service for entrepreneurs."
Augment Health is a Nashville-based startup and a graduate of Memphis' ZeroTo510 health care accelerator. They are developing a system that includes an electronic sensor to monitor bladder fullness and other bladder health parameters along with a clinician-facing dashboard that will support improved treatment outcomes and dignity.
For patients with neurogenic bladder, a condition that impacts bladder sensation and control due to brain, spinal cord or nerve problems, bladder issues can lead to embarrassing events, inconvenience, and even kidney damage.
Augment Health's technology would replace the urine bag with a small electronic sensor that remotely monitors bladder activity and supports clinician decision making by communicating information about key events.
"The goal is to improve a patient's quality of life by introducing a smart bladder monitor to track bladder fullness and other bladder health parameters," Alvarez said. "
Currently, she said, Augment Health's prototype is in development and they are working to communicate with the FDA to streamline their market entry process.  Therefore, their partnership with the Access Incubator will provide both clinical and business feedback.
The product will not be used with patients, but Regional One Health providers in relevant areas like urology and inpatient and outpatient rehabilitation will provide feedback about the design and how they would use the product with patients.
"Augment Health will seek to understand the clinical standards of care for these patients and see whether their product design meets that model," Alvarez explained.
A large portion of the evaluation will be on the business side of the hospital.
Augment Health's business development function will meet with staff in procurement, billing, materials management and other areas of the operation to get answers to important questions.
For example, they want to understand the clinic inventory management process, how it would fit into the typical outpatient care for patients with neurogenic bladder, how the product would be ordered and billed, etc.
Alvarez expects it will take about six months to complete the current scope of the partnership.